The History Through The Arts Community Programme aims to promote the arts as an accessible and enjoyable way to explore the past.
---
EVENTS CALENDAR
Mar
3
Sat
Museum Dance Off: Suffrage Edition

@ Egham Museum
Mar 3 @ 1:00 pm – 5:00 pm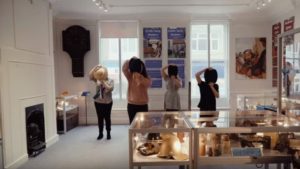 Every year museums across the world submit their entry to the Museums Dance Off. This year we're filming a Suffrage Edition for our entry. Join us for an afternoon of fun and community spirit, no dance experience needed!
You can find our entry from last year here.
Please note that this event is being held at the Museum which is accessed by a flight of stairs. More details can be found at http://eghammuseum.org/wp-content/uploads/2016/10/Egham-Museum-Access-Policy-2013.pdf
Mar
8
Thu
Debate: Civilisation and the Vote

@ Egham Museum
Mar 8 @ 6:30 pm – 8:00 pm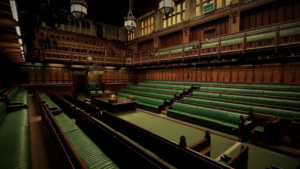 Can a society be fully "civilised" if a proportion of the population cannot vote? You decide.
As part of the Suffrage in Egham project, we are hosting a debate. 100 years ago some women gained the right to the vote in the UK, did this make the country more "civilised" despite the fact women under 30 could not vote? Many people living in the UK still cannot vote now in 2018, how does that effect our civilisation?
This event is in conjunction with BBC Civilisations Festival.
Apr
7
Sat
Crafty Day

@ Egham Museum
Apr 7 @ 10:30 am – 1:00 pm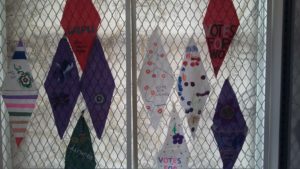 Join Egham Museum for a fun morning of craft activities inspired by the Suffrage in Egham project. Activities include bunting making, colouring in and badge making.
Suitable for ages 5-15.
Please note that this event is being held at the Museum which is accessed by a flight of stairs. More details can be found at http://eghammuseum.org/wp-content/uploads/2016/10/Egham-Museum-Access-Policy-2013.pdf